A Warm and Cozy Christmas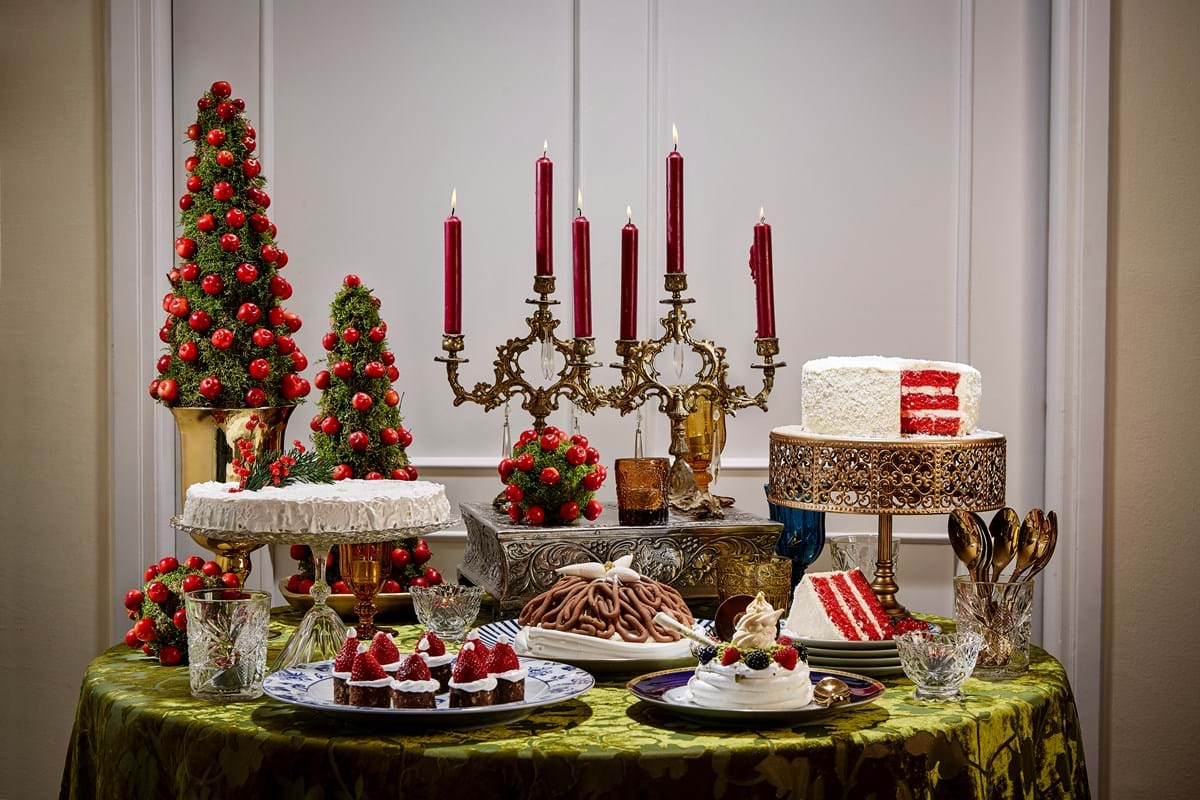 It's the season to be jolly and although this Christmas time comes at the end of a year marked by unexpected changes, social distancing, and new rules, we will celebrate and honor the things in life that matter the most. Even though there will be no large-scale festivities and an ultra-long guest list, with a few stylish ideas and beautiful concept details we can create a warm and joyful ambiance and make this intimate family gathering a moment to remember, sharing gratitude and love.
Mitheo Events offers some gorgeous festive inspiration for your Christmas family dinner with a stylish art de la table concept, infused with lavish hues of deep red, royal blue, shiny green and metallic gold accents - the quintessential color palette of the season that induces fond memories and a warm and cozy feeling. Next to the burning fireplace and the Christmas tree, the elegantly decorated dinner table sets this year's decorative trends with mix and match porcelains, colorful crystalware and a jolly wreath centerpiece of fir and mistletoe surrounding the gold cylinder candle.
An abundant array of delicious treats and gourmet dishes stands atop the buffet table decorated with a blue tartan tablecloth, mismatched vintage serving ware and large cylinder vases filled with striking red mistletoe. Creating an imposing backdrop in the trademark festive color, the framed brocade fabric is a creative way to draw the eye towards your mouth watering delicacies. And no Christmas dinner could be complete without some show-stopping desserts that indulge both the eye and the tastebuds. For our dessert display, Mitheo Events design team showcased imaginative creations of chocolate, strawberries and meringues, red velvet and vanilla cakes on beautiful heritage stands and plates for the perfect festive corner. Carved candelabras with red taper candles and handmade miniature Christmas trees can add cheer and shine to this sweet setup.
This year, more than ever we are fortunate to celebrate the holidays with our close family members, spend quality time together and pause for a moment to appreciate the joy and happiness that is still around us despite the new circumstances. Mitheo Events wishes you to make this Christmas even more special, with beautiful art de la table, unique décor that will enhance the cozy and homey atmosphere and delicious flavors to share with your loved ones. Merry Christmas!
For the full gallery you may click here