A Cosmopolitan Mykonos Bachelorette Party in Greece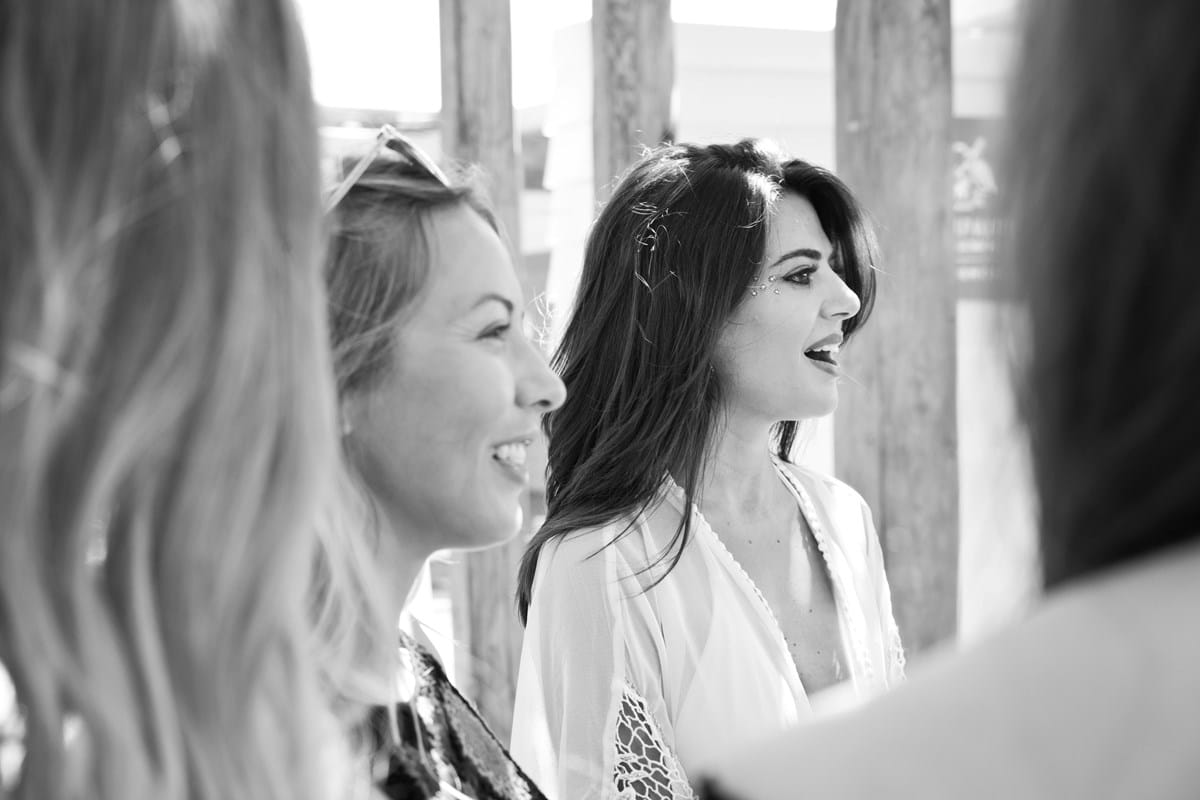 As bachelorette party destinations go, few are more thrilling, relaxing and fun for a bride-to-be than celebrating the last days of her life as a single gal while sipping cocktails under the hot Myconian sun in the company of her best girlfriends? This beauty fell in love at first sight with the cosmopolitan island of the Aegean and her bachelorette party could not be anything less than an all-girls day that truly had it all!
The celebrations began on the beach at the elite Principote de Mykonos beach club, where comfy sun-beds were reserved for our ladies to enjoy the sun and sea. Custom made makeup bags full of goodies were a special treat from the bride-to-be and was the most pleasant surprise to add to the pre-wedding pampering. Refreshing cocktails, vibrant tunes and soaking in the hot rays filled the morning with joy and laughter and set the tone for a girls-night-out to remember.
As the sun set over the port of Mykonos, our bride and her tribe wore their most gorgeous outfits and radiant smiles and headed to town to enjoy a gourmet dinner at one of the island's most renowned restaurants, Remezzo, located... Twinkle lights, stunning sea views and delicious Mediterranean-inspired flavors enchanted the party and offered them a unique, five-star dining experience. After dinner, our bride and her lovely friends enjoyed some exotic molecular mixology cocktails that set the tone for dancing and partying until the morning hours in true Mykonos fashion.
Longing for a mini escape with your best ladies pre-wedding? Contact Mitheo Events today to start imagining a rich destination experience for you and your bridal party in Greece or Italy.