A Savory, Stylishly Presented Greek Mediterranean Destination Wedding Menu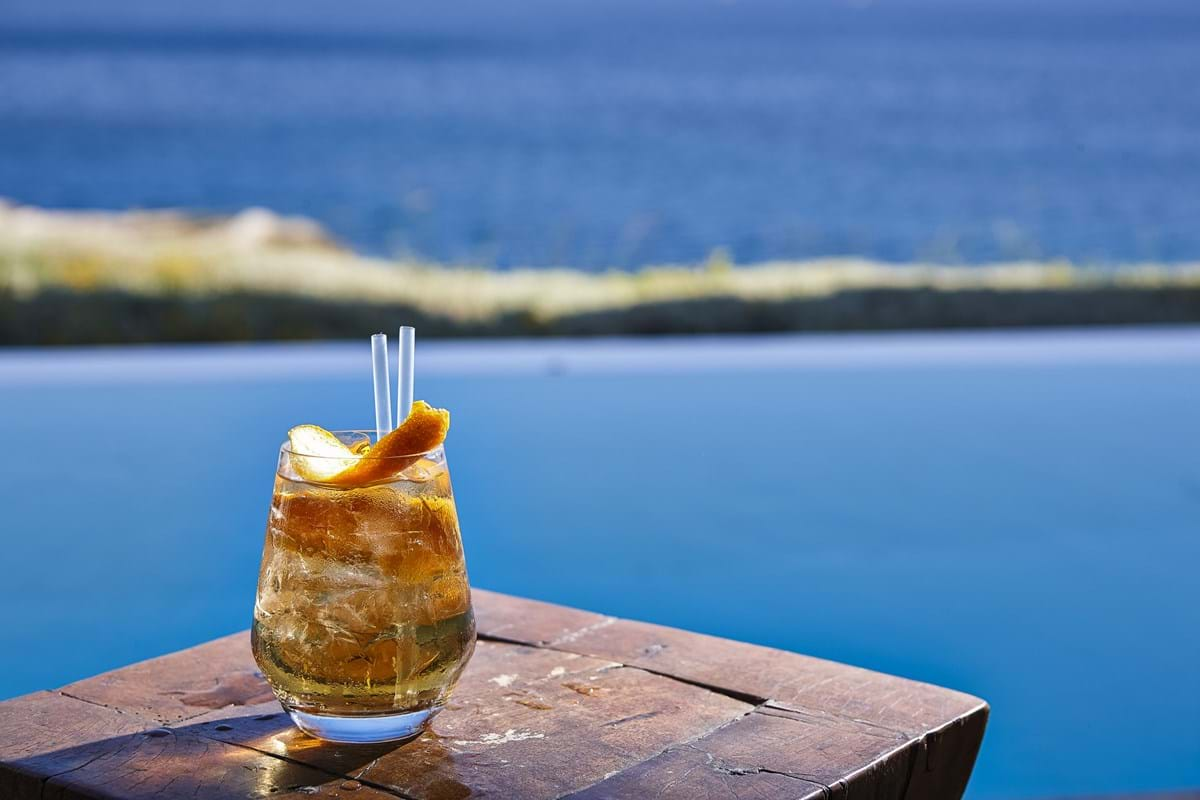 Forget everything you thought you knew about a classic wedding menu concept and give your celebration extraordinary flavor with contemporary, artistic Mediterranean dishes inspired by the aromas, colors and flavors of Greece - the perfect addition to compliment your destination wedding in the country of light and infinite blue!
Canapés - The Local Greek Hors d'oeuvre
Small, mouth-watering delights featuring prominent ingredients of Mediterranean production, such as tiny heirloom tomatoes in a rainbow of colors, herb-infused kneaded bread and focaccia, rich extra virgin olive oil, sharp parmesan and piquant feta cheeses, create the most delicious and eye-pleasing canapés and small bites to accompany your refreshing cocktails and fruity local wines.
An Enticing Authentic Greek Wedding Menu
Flavorful, light, packed with delicious, healthy and aromatic ingredients and a perfect representation of the sunny, warm climate of the Mediterranean, this unique and characteristic cuisine is the perfect option for your destination wedding in any seafront area of Greece! The experienced chefs we introduce to our discerning couples will add their own personal spin to beloved Mediterranean recipes with an avant-garde flair and offer you and your guests a once-in-a-lifetime gastronomic experience.
Ambiance & Decor for a Delectable Mediterranean Cuisine
When opting for a reception style that will highlight the pristine presentation of your authentic Greek wedding food, we draw inspiration once again from the nature and flora of the Mediterranean landscape with wide and inviting communal tables in light-colored wood, floral centerpieces composed by native flowers of the countryside and decorative touches in the vibrant colors of the area; intense magenta inspired by the ever-blooming bougainvilleas and bright yellow in the form of zesty lemons.
Stylishly Showcase the Flavors of Greece at Your Mediterranean Destination Wedding
Bring the essence of Greek culture, hospitality and tradition to your destination wedding event, either by choosing some Mediterranean flavors to enhance your menu or opting for alternative takes on beloved recipes, executed to perfection by a top local Greek chef! This unique variety of mouth-watering dishes will win the hearts of your guests and lead them to an unforgettable culinary journey through your destination wedding celebration. 
For more menu inspiration, view our Gallery.
What native Greek cuisine are you most anxious to serve at your destination wedding? Tell us more about the tastes you crave in the comments below.