Koursaros Fish & Seafood Restaurant in Mykonos - Where Modern Luxury Meets Divine Dining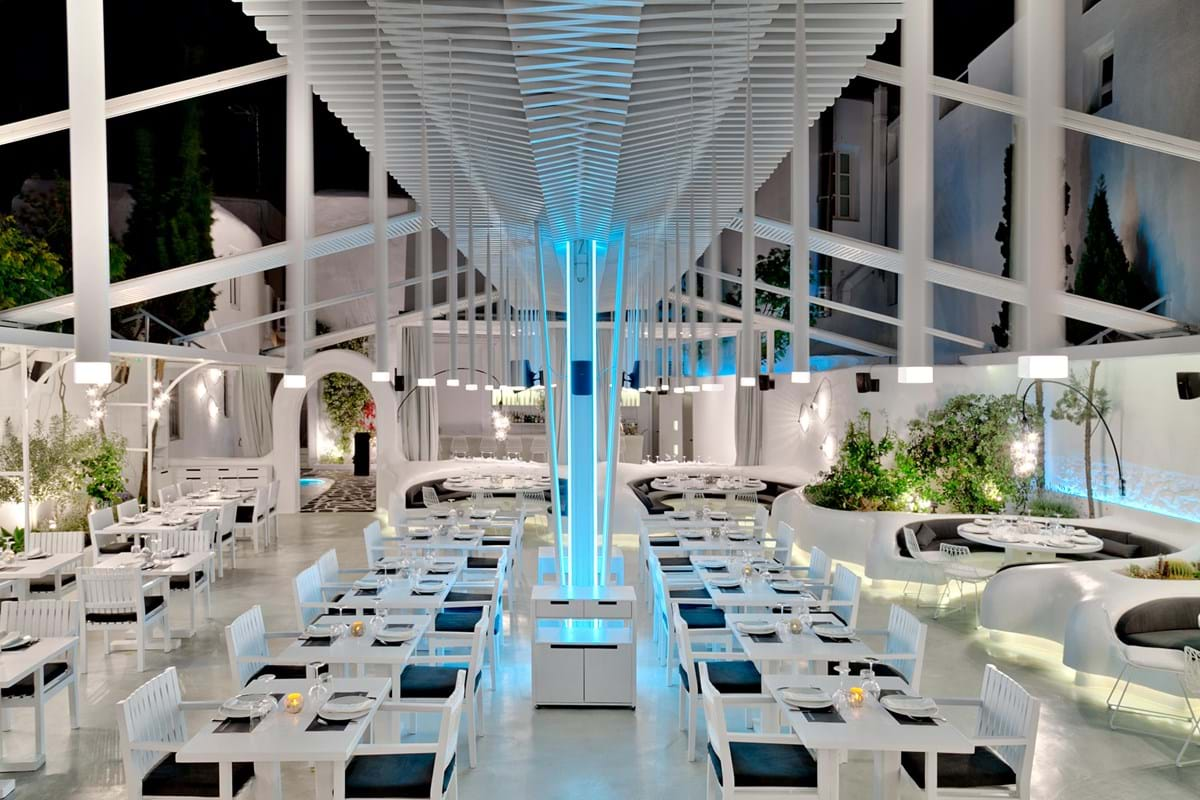 The Koursaros "fish 'n sushi fusion" restaurant is situated in a setting reminiscent of a Corsair's ship right in the heart of the Greek town of Mykonos. With its beautiful surroundings, relaxing atmosphere and unmatched customer service, Koursaros delivers a quality seafood experience with a fine dining menu capable of delighting the most demanding palates.
They have perfected gastronomic simplicity and Greek seafood with dishes ranging from shrimp, oysters, and seafood spaghetti to tasty Mediterranean salads and decadent Greek desserts. And don't forget the sushi! These colorful works of art are as delicious as they are beautiful and can be enjoyed with a satisfying glass of sake. Diners can also enjoy Greek and foreign spirits, wines and cocktails.
Koursaros is a fresh space with its clean line modern architecture, monochromatic white and black palette, natural decor elements and open-air dining spaces that highlight the electric blue or ink black sky, depending on the time of day. Guests can sit around circular tables amidst mini gardens, near a blooming indoor tree or at the super chic bar where a knowledgeable mixologist will delight your senses with a citrus daiquiri or Aegean gin and tonic.
Koursaros Mykonos is the perfect place to host an elegant rehearsal dinner, chic bachelorette dinner party, a cosmopolitan cocktail hour, luxury wedding reception or romantic dinner for two. Any party or event you can think of will find its place at Koursaros and guests will fall in love with the Greek hospitality, modern design and rich and aromatic seafood dishes.
Looking for a modern venue to host your destination wedding or rehearsal dinner in Greece? Mitheo Events can help you plan it with impeccable style. Explore our Greece wedding planning services to learn more.