Island Art and Taste - A Contemporary, Luxury Wedding Venue in Athens Greece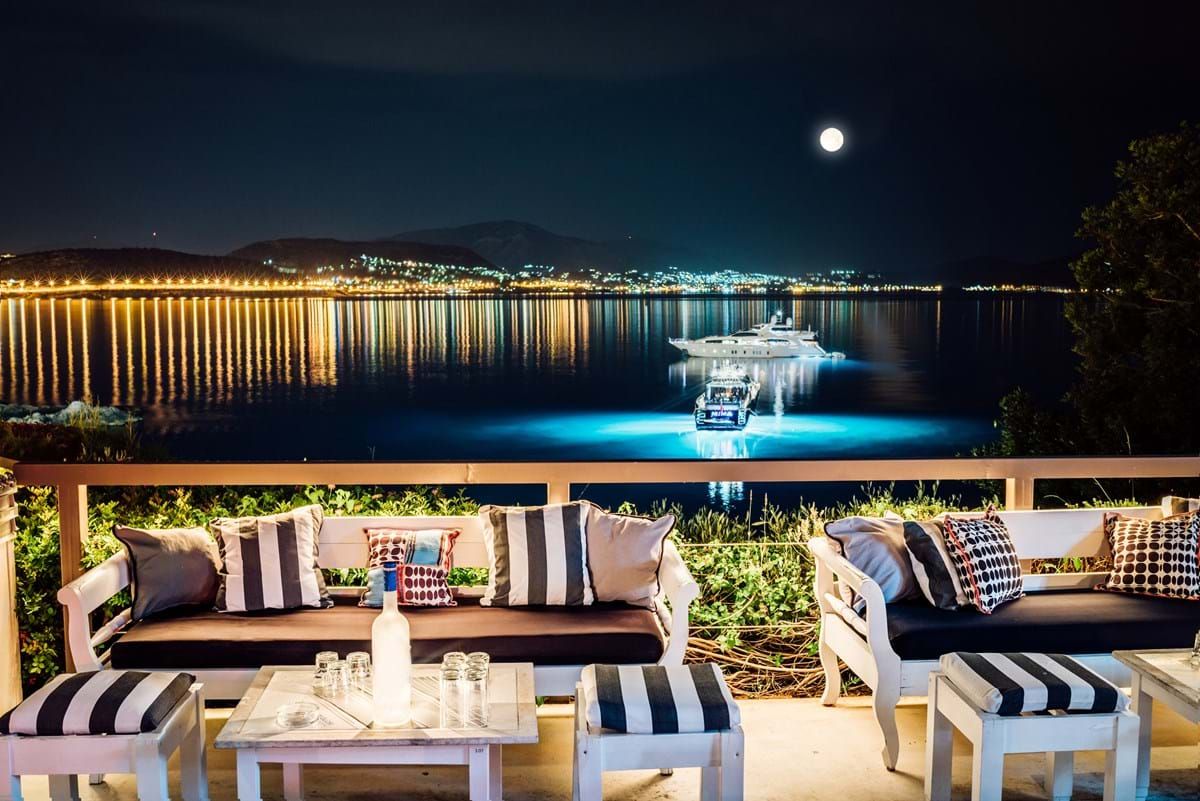 For the discerning couple looking for a wedding venue that combines the accessibility, charm and elegance of Athens with the stunning seafront locations and scenic views of an Aegean island, Island Art & Taste offers the most beautiful venue options for a luxurious and stylish wedding event or celebration at the sparkling Athenian Riviera. 
Set at the southern suburbs of Athens and harmoniously pairing the exquisite aesthetics of both interior and exterior spaces with the natural surroundings of the area, lsland Art & Taste, established in 1995, successfully delivers a unique environment and first class services to an elite clientele for their special occasions.
Mitheo Events, with a long history of planning, styling and designing spectacular luxury celebrations for cosmopolitan and refined couples from around the globe, introduces the beautiful venues of the estate to our discerning clients looking for a five-star wedding and event location and has produced some magical events of high aesthetics and design, perfectly complemented by the property's spaces. This property has several large scale venues and spaces, so if you are hosting a large number of guests, it has the capacity to accommodate your needs.
The Unique Athens Wedding Venues of Island Art & Taste
With a fascinating ability to effortlessly blend modern with elegance, tradition and natural beauty, Island Art & Taste is the perfect palette for a wide spectrum of individual style. Each event space on the property offers distinctive features to suit a variety of event visions.
Private House
Private House is a perfect mixture of Mediterranean and modern design, where luxury, comfort and hospitality meet in an area that welcomes the guest with a warm and inviting vibe, yet a feel of luxury and grandeur. Ideal for hosting a beautiful wedding as well as private or corporate receptions, Private House provides versatile facilities and the latest in sound and image equipment, combined with avant-garde architecture and stylish furniture. On the wooden deck beside the oblong Zen pool, as well as in the lush garden with a view of the infinite blue, you can enjoy the pleasant, relaxing moments of a lunch or dinner reception, followed by a stylish cocktail and party.
The Gallery
The Gallery, with 400 capacity seating and 600 people standing, is an astonishing sea view garden, versatile and luscious, that escalates in levels and creates a unique Mediterranean island setting complete with its own private chapel of St. Dionysios, scrambled up the rock. The one bedroom Villa on the premises, with unique country style interiors and vintage furniture, provides the perfect getting-ready area for the bride or groom.
Residence
Residence, with a seating capacity of 1,000, is a magnificent garden full of ancient olive trees and tamarisks right up to the edge of the sea. There, the Mediterranean architecture, the nature colors and the simplicity blend with the authenticity of the landscape.
C-Lounge
In the C-Lounge you will find the ideal space for an enchanting wedding or corporate reception, as well as for unforgettable cocktails and private parties. The unique and original décor is in perfect harmony with the minimalist furniture and Philippe Starck lighting. The rare ethnic items originated from exotic places like Africa, Bali, India and Sri Lanka, give the space an eclectic and cosmopolitan feel.
Whatever your style or wishes for your special day or unique celebration, Island Art & Taste will provide the perfect setting for your dream destination event in Athens! Get inspired by one of our Island Art & Taste real weddings hosted as this spectacular property.
Which of these 4 venues has caught your fancy? Tell us which inspired you most in the comments below!